forward together | Juntos Adelante
our mission 

nuestra misión
Our mission is to increase the quality of life of the Hispanic community in Lynchburg, VA, and the surrounding areas through increased literacy and educational opportunities, responding to short-term needs, creating community, celebrating and advocating for Hispanic Heritage celebrations, offer spiritual development as a way to find coherence and give meaning to the multiple forces and relations of life, and serve as a liaison between services and the population.
Nuestra misión es aumentar la calidad de vida de la comunidad hispana en Lynchburg, VA y las áreas circundantes a través de mayores oportunidades de alfabetización y educación, respondiendo a las necesidades a corto plazo, creando comunidad, celebrando y abogando por las celebraciones de la herencia hispana, ofreciendo desarrollo espiritual como una forma de encontrar coherencia y dar sentido a las múltiples fuerzas y relaciones de la vida, y servir de enlace entre los servicios y la población.
Key Activities
Activades claves
Contact | Contactar
Hispanic families and individuals in the area. Familias e individuos hispanos en el área
Assess | Evaluar
Determine the appropriate initial course of action. Determinar el curso de acción inicial apropiado.
Assist | Asistir
Respond to short-term needs. Respond to short-term needs.
Educate | Educar
Empower individuals through literature and popular education. Empoderar a las personas a través de la literatura y la educación popular.
Cultivate | Cultivar
Build and restore support systems. Construir y restaurar los sistemas de apoyo.
Connect | Conectar
Increase social capital with established Hispanic and non-Hispanic networks. Aumentar el capital social con redes hispanas y no hispanas establecidas.
Advocate | Promover
Foster and celebrate Hispanic Heritage events for the community. Fomentar y celebrar eventos de herencia hispana para la comunidad.
Purpose | Proposito
Develop meaning-making skills through the Christian faith. Desarrollar habilidades de significado a través de la fe cristiana.
Transcend | Trascender
Give back to the community and to the next generation of Hispanics. Retribuir a la comunidad y a la próxima generación de hispanos.
Our planned programs
NUESTROS
PROGRAMAS
PLANIFICADOS
FAMILY VISITS 
VISITAS FAMILIARES
HISPANIC AFTER SCHOOL PROGRAMS
PROGRAMAS HISPANOS DESPUÉS DE LA ESCUELA
COMMUNITY GROUPS
GRUPOS COMUNITARIOS
FOOD BANK
BANCO DE COMIDA
SPANISH LITERATURE AND LITERACY PROGRAM 
PROGRAMA DE LITERATURA Y ALFABETIZACIÓN EN ESPAÑOL
HOLISTIC ASSESSMENT 
EVALUACIÓN HOLÍSTICA
SPIRITUAL GUIDANCE
GUÍA ESPIRITUAL
COUNSELING AND CARE
CONSEJERÍA Y CUIDADO
CENTRALIZED DATABASE FOR THE COMMUNITY
BASE DE DATOS CENTRALIZADA PARA LA COMUNIDAD
HISPANIC HERITAGE CELEBRATORY EVENTS
EVENTOS CELEBRANDO LA HERENCIA HISPANA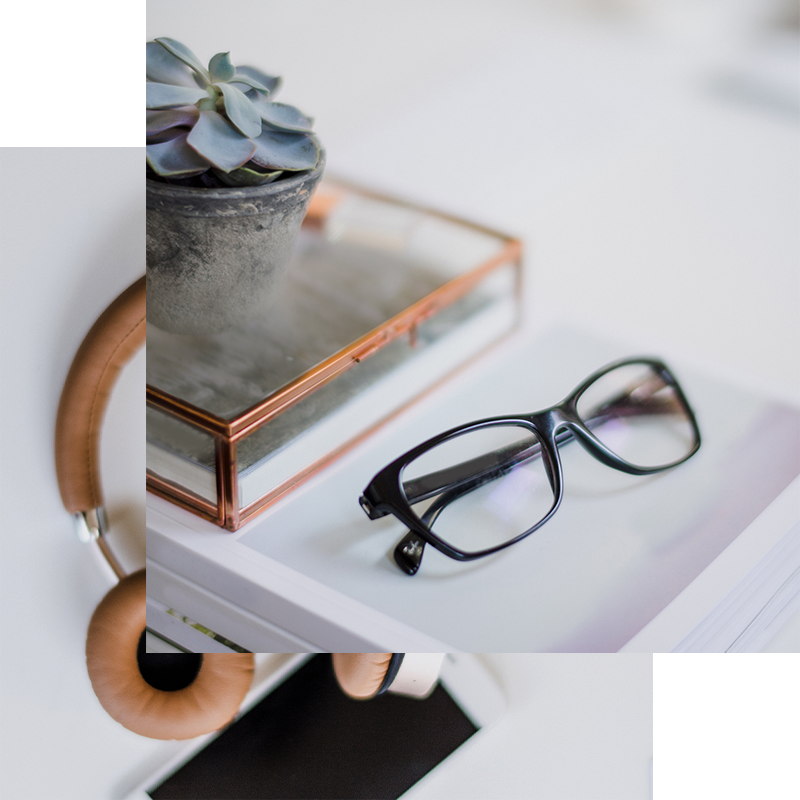 Why we are different?
¿POR QUÉ SOMOS DIFERENTES?
The Hispanic population and first-generation immigrants who move to a predominantly white/caucasian community incur an upward mobility disadvantage that is aggravated by a lack of education, social capital, basic needs, and and a path of self-actualization. This is a program that was created by Hispanics for Hispanics in partnership with organizations that have a heart to help people in need, to address social problems, challenge injustice, and see the dignity and worth of every person.
La población hispana y los inmigrantes de primera generación que se mudan a una comunidad predominantemente blanca/caucásica incurren en una desventaja de movilidad ascendente que se ve agravada por la falta de educación, capital social, necesidades básicas y un camino ha la autorrealización. Este es un programa que fue creado por hispanos para hispanos en asociación con organizaciones que tienen un corazón para ayudar a las personas necesitadas, que abordan problemas sociales, desafían la injusticia y ven la dignidad y el valor de cada persona.
We cannot seek achievement for ourselves and forget about progress and prosperity for our community. Our ambitions must be broad enough to include the aspirations and needs of others, for their sakes and for our own. 
No podemos buscar logros para nosotros y olvidarnos del progreso y la prosperidad de nuestra comunida. Nuestras ambiciones deben ser lo suficientemente amplia como para incluir las aspiraciones y necesidades de los demás, por su bien y por el nuestro
-CÉSAR CHÁVEZ
Our Latest Work
nuestro trabajo reciente
It is possible to become discouraged about the injustice we see everywhere. But God did not promise us that the world would be humane and just. He gives us the gift of life and allows us to choose the way we will use our limited time on earth. It is an awesome opportunity.


Es posible llegar a desalentarse por la injusticia que vemos en todas partes. Pero Dios no nos prometió que el mundo sería humano y justo. Él nos da el don de la vida y nos permite elegir la forma en que vamos a utilizar nuestro tiempo limitado en la tierra. Es una oportunidad increíble.
-CÉSAR CHÁVEZ
Born in Laredo, Texas. Former Director of the Office of Equity and Inclusion at Liberty University. Current Associate Pastor of Thomas Road en Español. Holds a Masters of Arts in Theology from Liberty University and a Masters of Social Work from Boston University.
Nació en Laredo, Texas. Ex-Director de la Oficina de Equidad e Inclusión de Liberty University. Pastor Asociado de Thomas Road en Español. Tiene una Maestría en Artes en Teología de Liberty University y una Maestría en Trabajo Social de Boston University
Born in South Korea and raised in the city of Madrid, Spain. Current Pastor of Thomas Road en Español. Holds a Masters of Theology Calvin College and a doctorate Community and Counseling from Liberty University.
Nacido en Corea del Sur y criado en la ciudad de Madrid, España. Actual Pastor de Thomas Road en Español. Tiene una Maestría en Teología en el Colegio Calvin y un doctorado en Comunidad y Consejería de Liberty University.
SHORT TERM
TÉRMINO CORTO
Precontemplation and Contemplation
Precontemplación y Contemplación
The Hispanic community will: 1) gain awareness and knowledge of resources and services available through Projimo.org and community partners; 2) develop a healhty relationship with Projimo.org staff, interns, and volunteers; 3) increase interest and gain motivation to engage in Projimo.org program and activities; 4) participate in Hispanic Heritage celebratory events.
La comunidad hispana: 1) obtendrá conciencia y conocimiento de los recursos y servicios disponibles a través de Projimo.org y socios de la comunidad; 2) desarrollar una relación saludable con el personal, pasantes y voluntarios de Projimo.org; 3) aumentar el interés y ganar motivación para participar en el programa y las actividades de Projimo.org; 4) participar en eventos de celebración de la herencia hispana
INTERMEDIATE
INTERMEDIO
Preparation and Action
Preparación y Acción
The Hispanic community will 1) set personal goals aimed at increasing literacy and general education; 2) be aided appropriately through the Holistic Needs Assessment; 3) connect with a support network; 4) decrease acculturative stress
La comunidad hispana: 1) establecerá objetivos personales destinados a aumentar la alfabetización y la educación general; 2) recibir ayuda apropiada a través de la Evaluación de necesidades holísticas; 3) conectarse con una red de soporte; 4) disminuir el estrés aculturativo
LONG TERM
LARGO PLAZO
Maintenance and Behavior
Mantenimiento y Comportamiento
The Hispanic community will: 1) serve other community members; 2) raise self-awareness and conscientization of circumstances and problems; 3) utilize support network to overcome life's events; 4) maintain active relations with community life groups; 5) fulfill needs of self-actualization and transcendence through Christian spiritual fulfillment
La comunidad hispana: 1) servirá a otros miembros de la comunidad; 2) aumentar la autoconciencia y la concientización de las circunstancias y problemas; 3) utilizar la red de apoyo para superar los eventos de la vida; 4) relaciones activas de maitain con grupos de vida de la comunidad; 5) satisfacer las necesidades de autorrealización y trascendencia a través del cumplimiento espiritual cristiano
Let's Start Something new

Say Hello!
Excepteur sint occaecat cupidatat non proident, sunt in culpa qui officia deserunt mollit laborum. Sed ut perspiciatis unde omnis.